INNOVATION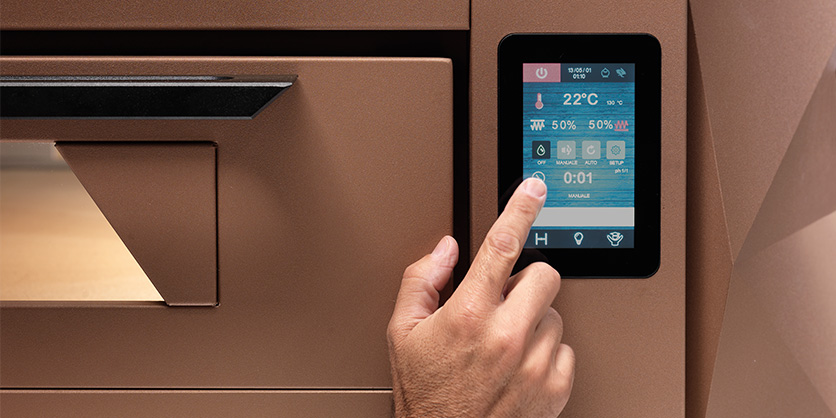 New ideas and processes
Technological and industrial innovation
In our minds, innovation represents the adoption of new ideas, processes, technologies that together lead to continuous improvement
Our R&D team is focused on designing machines and ovens of increasingly high performance and reliability. Products capable of fulfilling the needs and requirements of professionals, supporting them throughout the different work phases with a simplification of processes and greater flexibility. The challenge of innovation for professional machines and ovens will mainly involve advanced technology, energy saving and digital integration aspects.
---
We have always focused on customising the services we deliver throughout the entire purchasing process, to fulfil the specific demands of each customer and create added value that extends beyond the technical quality of the product. The automation of processes, simplification of procedures, customer training or expert advice are just some of the services we offer.
---
In spring 2023, the Group embarked on a key industrial integration process. The operational activities of the four brands in the machinery division, Starmix, Vitella, Effedue, Flamic, have been moved to the new operating headquarters in Isola Vicentina. We have integrated new production processes and digitised various processes, with the aim of enhancing our customer services and preparing the Group for an additional technological and commercial development phase.
---
We are creating an environment that fosters innovation among employees and encourages the sharing of ideas, critical thinking, and active involvement in corporate processes so that new and successful solutions can emerge as quickly as possible. In addition to promoting the training and continuous instruction to employees by stimulating a natural approach to innovation.
INVESTMENTS IN R&D, PROCESSES, DIGITISATION
---
€ 1,3M
INSTALLED POWER OF THE PHOTOVOLTAIC SYSTEM
---
310kW
TOTAL DEDICATED HUMAN RESOURCES
---
14%
*CONSOLIDATED GROUP DATA 2022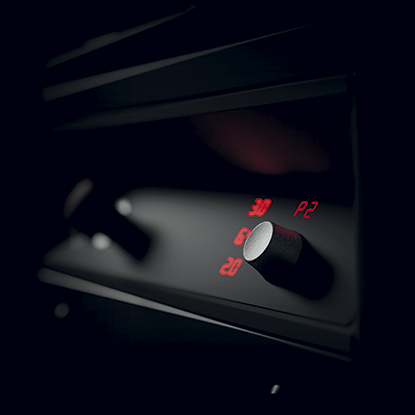 Being capable of swiftly adapting to changes in market circumstances
In our mind, innovation, product design and customer services are key tools for the development of the Waico Group. Design intended as a focus on functionality, ergonomics, performance and cost, user-friendliness, efficiency and sustainability. Higher performing and smarter machines that are able to support professionals throughout all their work phases with inputs, bespoke programmes and dedicated apps for remote management. Each innovation we achieve is the result of a process of research and listening to the actual needs and requirements of constantly evolving markets.
Our R&D team works in collaboration with food engineers and technologists, to develop new instruments and production processes that are able to deliver superior quality standards, with laboratory tests conducted in-house and at the facilities of the top certifying bodies.
ONE STEP FORWARD IN INNOVATION, TWO STEPS FORWARD IN THE FUTURE