Slide 1
TECHNOLOGY AND PRECISION IN YOUR LABORATORY
TECHNOLOGY AND PRECISION IN YOUR LABORATORY
MANUAL AND AUTOMATIC DOUGH SHEETERS
---
SF450D _ SF450VD
For extremely small facilities, automatic dough sheeters are the ideal machines for small confectioneries, small bakeries, restaurants, delicatessens and pizzerias.
---
FC23
Croissant shaping machine designed to guarantee superior quality results. Ideal dough sheeter for small and medium artisan bakeries.
---
---
SF500D _ SF500VD
Machines designed for bakeries, confectioneries, restaurants. pizzerias and delicatessens. Folding shelves to safe space when the machine is not in use.
---
fast700+pst
Machines for large confectioneries with automatic dough mixing cycle, and recipes stored on the touch screen.
---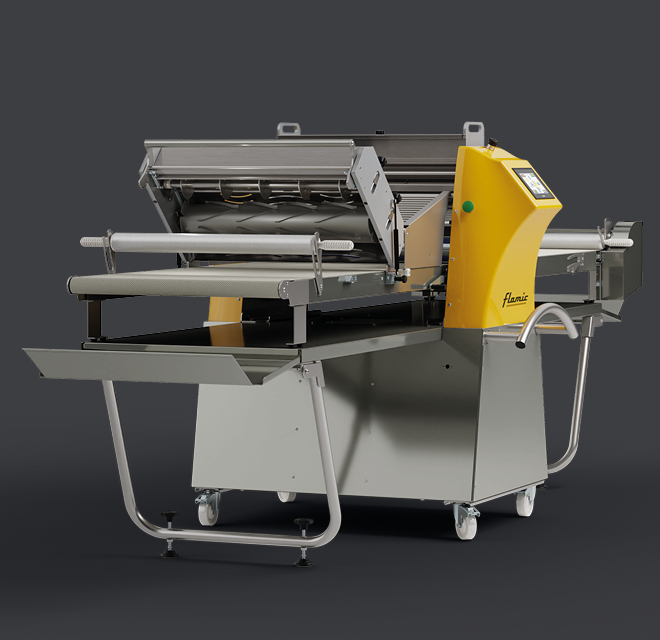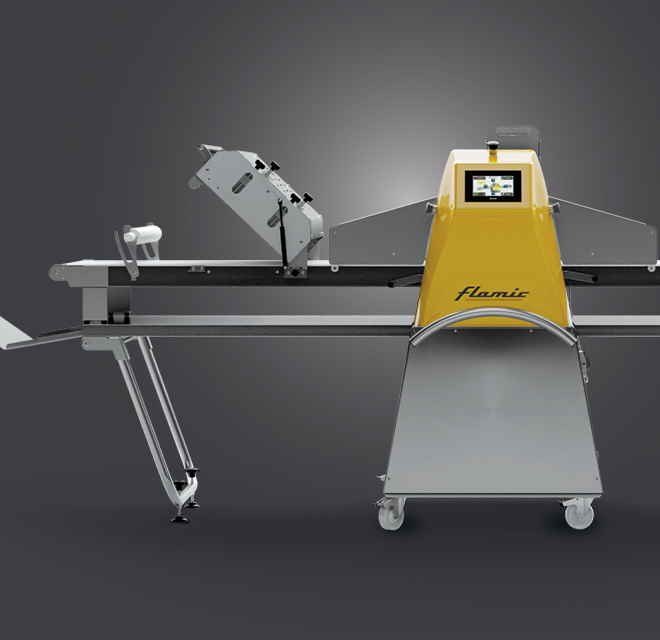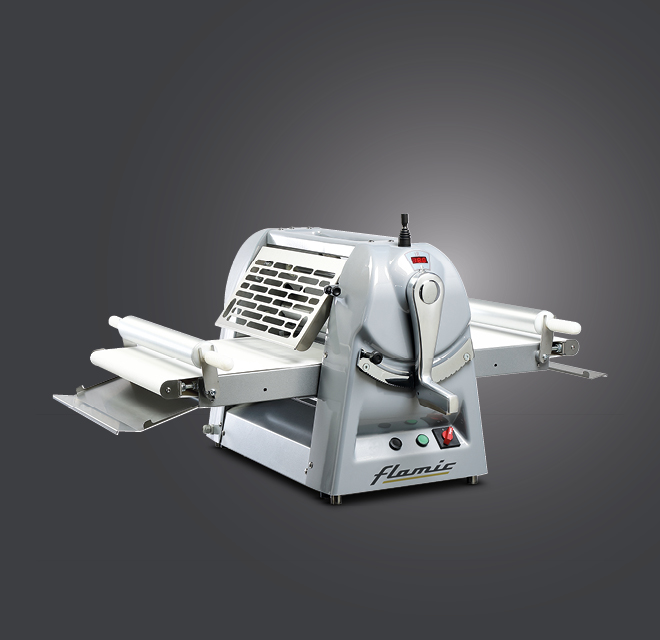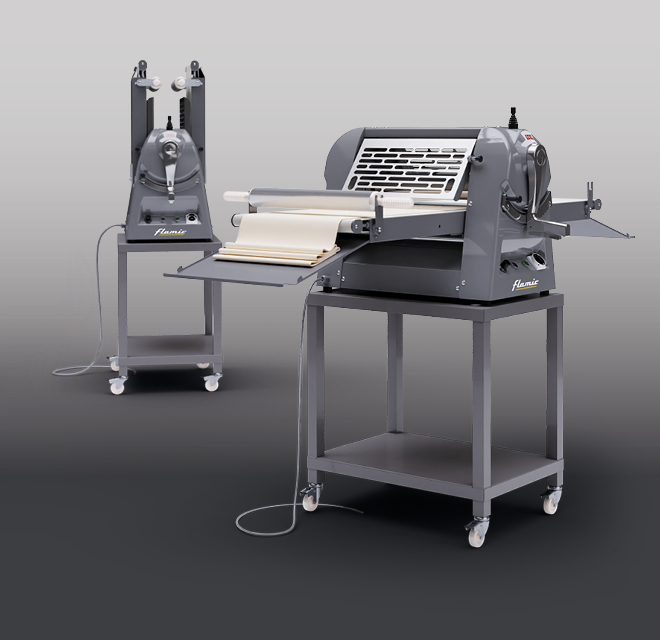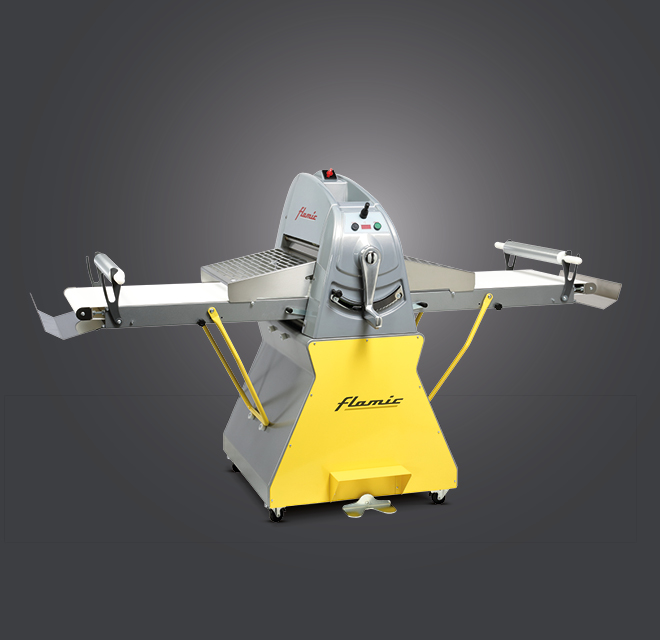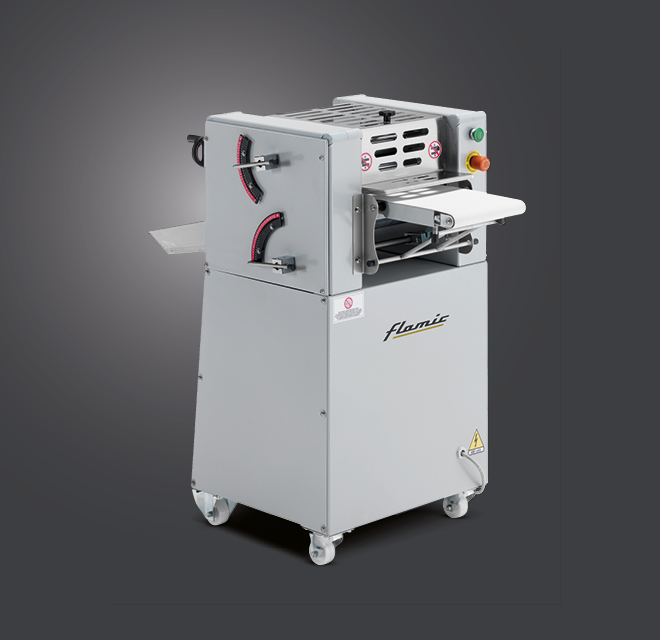 SF450D _ SF450VD dettaglio


---
ARE YOU A PASTRY CHEF LOOKING FOR A DOUGH SHEETER?
There is an entire world behind the art of confectionery. One's first thought is cakes, biscuits, croissant and desserts, but there is also chocolate, mini pizzas, finger food and savoury delights in general. We supply professional machines that sweeten your hard work.
---
ARE YOU A BAKER LOOKING FOR A WORK TABLE?
A baker's job is not an easy one. It requires knowledge, imagination, expertise and excellent raw materials. And the right machines and instruments are required to turn these qualities into exceptional flavours.
---
ARE YOU A PIZZA CHEF AND WANT TO FIND OUT MORE ABOUT OUR MACHINES?
In Italy, we understand pizza. When we are looking for a good pizzeria, we want the best. We understand your work, the difficulties you face and the dedication you put in every day, and we want you to be able to focus on just that.
FLAMIC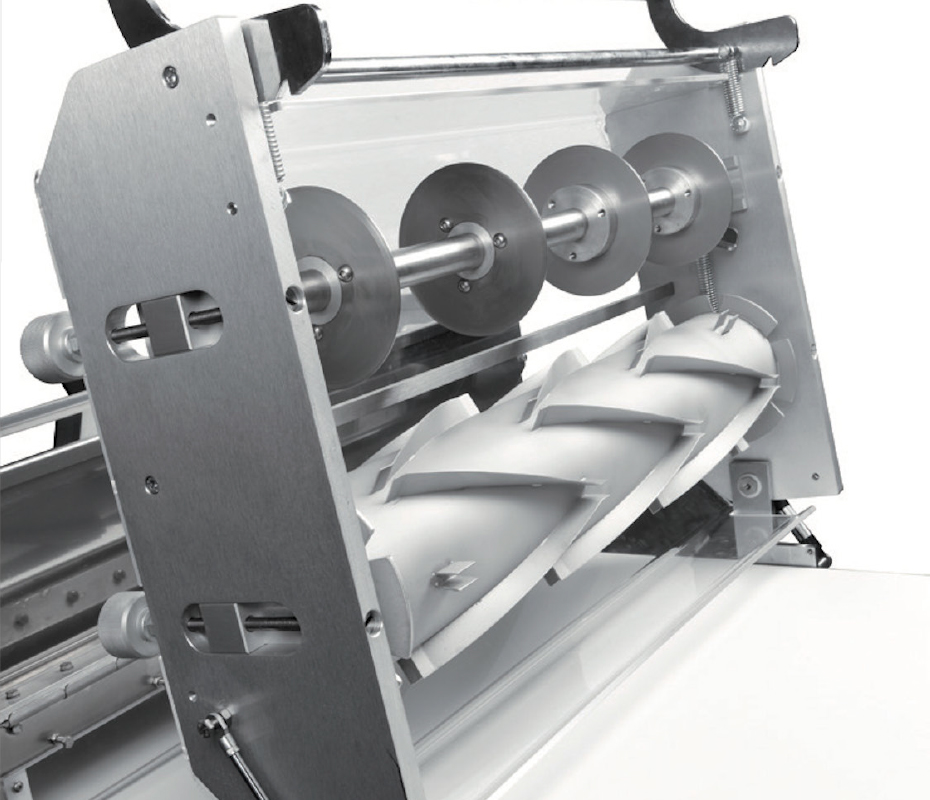 FLAMIC IS
FLAMIC is a brand specialised in the production of manual and automatic dough sheeters ideal for the rolling of dough strips to make puff pastry, croissants, shortcrust pastry and pizza bases. For over 20 years, it has been designing and manufacturing ovens, supporting retailers, agents and customers in the food industry: confectioneries, bakeries and pizzerias.
Constant innovation allows the company to produce machines with increasingly high levels of performance and safety, CE, CB (international) and EAC (Russia, Belarus, Kazakhstan, Armenia) certified, with over 5,000 machines sold worldwide and exported to more than 80 countries. The futuristic design of the casings combined with the millimetric dough rolling precision, makes FLAMIC one of the most appreciated brands by professionals all over the world.
MILLIMETRIC ROLLING PRECISION